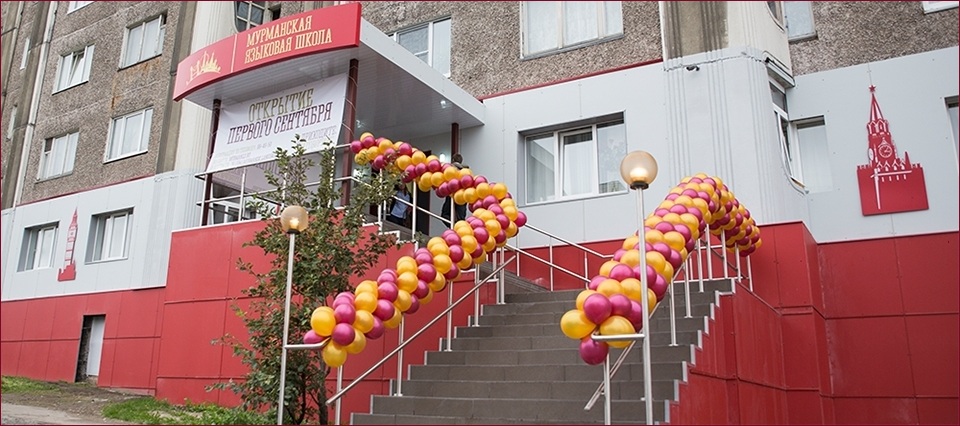 Murmansk Language School is a modern educational institution of additional language instruction in the Far North of Russia. It provides a variety of language programs for both children and adults. There are courses available for students of preschool, elementary, middle, and high school. We also provide classes for college and university students as well as for the employed and retired.

The school's main mission is to spark, keep, and maintain our students' interest in language learning, and to assist them on their journey of mastering the language(s) of their choice. We believe that language learning should occur in a pleasant environment; therefore we have created nine fully-equipped classrooms, each with a multimedia board, which allows a learning process to be more involving and interactive. For our little learners we have two classrooms specially designated for them. These rooms have multimedia boards for kids, smaller chairs, tables and all necessary study materials. All our study materials are authentic and up-to-date, authored for multi-level education. Classes are taught by native speakers and non-native instructors, both qualified to teach.

To meet the demands of our students, we have developed a range of language programs so that they could find a course that would suit their individual needs the best. For example, we have long-term and intense short-term courses, group and individual classes, business and everyday language programs, specialized language programs for lawyers, medical staff, engineers, accountants, etc. At this moment, language classes are offered in English, Spanish, Finnish, Norwegian, French, German, and Chinese. For our international students we are ready to offer multi-level language programs in Russian. There are also Russian programs for Russians preparing for their state exams.

We are always happy to see you,

Murmansk Language School.